ZANE School Program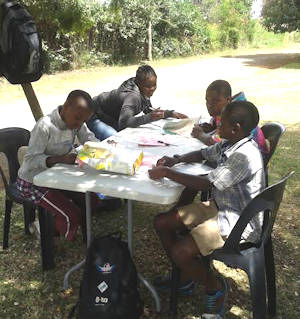 ZANE supports a school in Harare by providing students with a nutritional supplement – for many, their only meal of the day.
This school works through the local church to educate students aged 7-17. Students learn under the direction of mentors. In addition to academic education, the school provides holistic care.
The children live in extreme poverty, many are HIV positive and some walk up to five miles each day to attend. The school provides a safe, nurturing and stimulating environment in which learning activities take place.
In addition, the school engages with the students' families through regular home visits and family training days dealing with issues such as hygiene, nutrition and parenting skills. Improving the home environment is critical to the immediate and long term welfare of any student.
Farming is an important aspect of the curriculum and students are taught how to grow and care for crops that will provide food for their families.
The school urgently needs funds to cover the costs of mentors and to provide additional pop-up classrooms.
$300 a month covers the cost of one student mentor salary.
$1,500 will provide all the equipment to set up a new outdoor pop-up classroom.